LEARN MORE ABOUT OUR BOUTIQUE HOTEL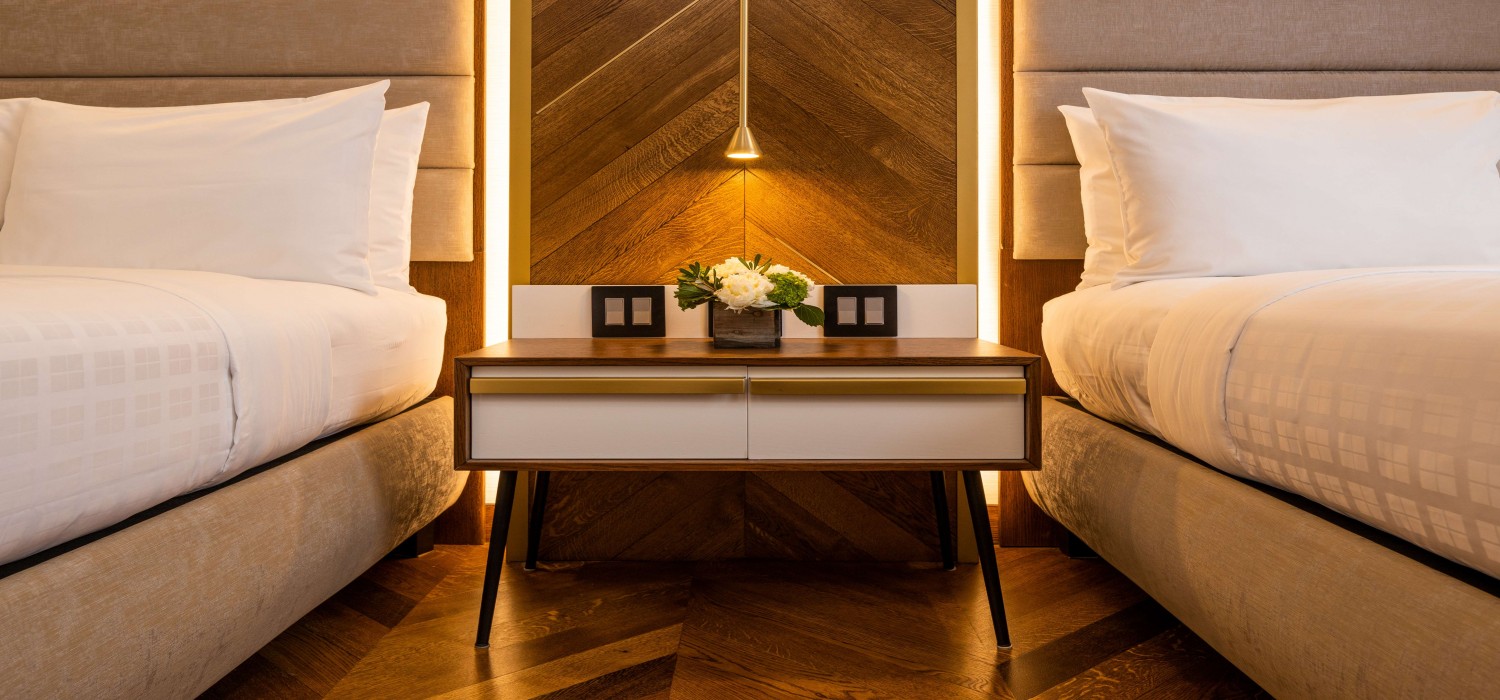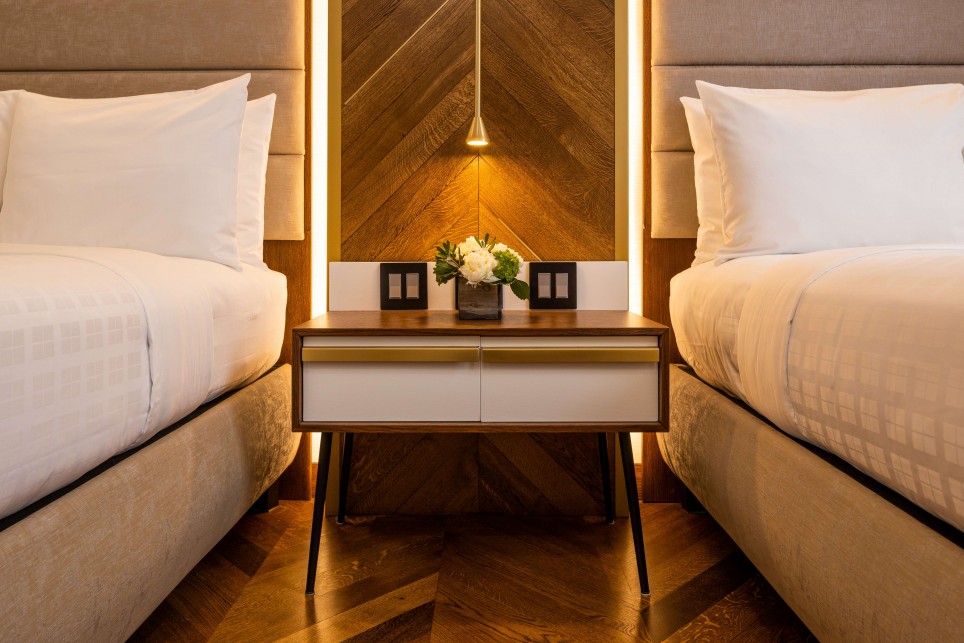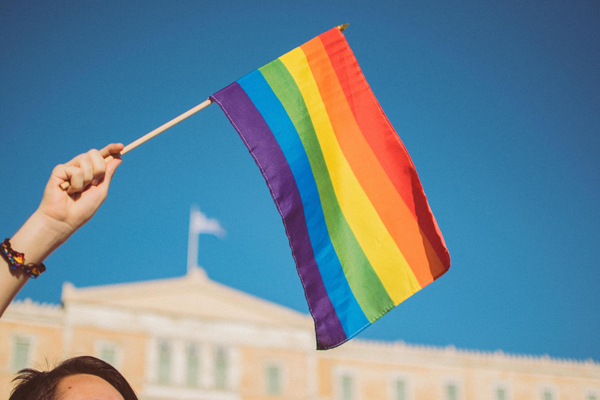 Our hotel celebrates love in all forms! We are proud to support all members of the LGBTQ+ community and serve as allys to those who stay with us.
San Francisco Hotel and Accommodations - Hotel 32One
Looking for a hotel that has easy access to some of the most famous attractions in San Francisco? Well, don't forget your walking shoes because you have found a perfect place to stay in SF with Hotel 32One. Located in The Heart of the City by The Bay, you will find that our hotel is within walking distance to Union Square and several art galleries and history museums that are a must see while visiting San Francisco. Chinatown, Fisherman's Wharf, The Embarcadero and so many of SF's top attractions are all at your doorstep when you stay at Hotel 32One. Our friendly staff looks forward to providing you with a comfortable and accommodating stay at our affordable luxury boutique San Francisco hotel. Each room has a flat screen TV, work desks, free Wi-Fi, and all the amenities to make your stay stress-free. Don't forget to get a quick cup of coffee or tea, which can be found in the lobby, before heading out and starting your day!
Our luxury boutique SF hotel has 55 non-smoking rooms and provides all standard amenities so you can unwind and relax after a long day of touring our beautiful city of San Francisco. One of San Francisco's biggest shopping districts is Union Square. And lucky for you, we are within walking distance! In only 5 minutes, you will get to browse exquisite shopping stores, dine at restaurants, enjoy a drink at a bar and much more. In addition to Union Square, The Westfield Shopping Mall is only a 7-minute walk away! There you will find hundreds of stores and restaurants for those of you love to shop! The City is chockful of interesting places and activities, so you will never be bored with your stay in San Francisco. And as a bonus, transportation is no issue since there are a number of ways you can get around the city including, a popular way for tourists to see the city, The Famous San Francisco Cable Car, which you can hop onto right near our front door! No trip is complete if you haven't ridden on a Cable Car through the city and seen attractions like Lombard Street (also known as 'Crooked Street'), travel past the busy streets of Chinatown, see the amazing skyscrapers of the Financial District, and finally end at Fisherman's Wharf!
To guarantee that you have the best stay in San Francisco, you find that all 55 rooms in Hotel 32One come with standard free high-speed Internet, flat-screen TVs with cable channels, ceiling fans, in-room telephones, and private bathrooms. For those who are traveling for work, we provide work desks in your room. You will have your very own private bathroom with both a shower and a bathtub. And of course, complimentary toiletries are provided. Each guestroom is ADA Defined service-animal friendly. Don't hesitate to stop by or call our front desk at any time; our front desk clerk will be happy to answer any questions.
For those who require Wi-Fi for work or just for luxury, we provide free high-speed Internet in all rooms and public areas.
In San Francisco, parking is a hassle, but you don't need to worry! For a fee, we provide valet services so you can have a stress-free stay with us. You can go in and out with your car all day and just leave your keys with the valet!
Hotel 32One Features & Amenities
Non Smoking Rooms
Elevator
Flatscreen TV
24-Hour Front Desk
Heater
Direct Dial Phones
24 Hour Coffee and/or Tea In The Lobby
ADA/Accessible
Features for the
Overall Property
Accessibility Equipment for The Deaf
Main Features of Hotel Accessible on Ground Floor
Hotel corridors a minimum of 36" wide
Door hardware (lever, pull, panic bar, etc.) usable with one hand, without tight grasping, pinching or twisting of the wrist
All hallways and corridors free of any steps or abrupt vertical level changes
WCAG Level 2.1 Website
ADA Accessible Guest Room
Registration Desk, Lobby, Guest Rooms, and Exterior/Interior Amenities are Accessible From The Public Sidewalk
Accessible Elevator
No steps or abrupt level changes that will impede access for persons who use wheelchairs, walkers and other mobility aids between accessible parking and entrance
Hotel Provides Proper Number of Accessible Guest Rooms Stipulated by ADA
Front Door Bell
All sidewalks and walkways free of any objects that pose a hazard to persons with low vision
Wheelchair Accessibility Throughout Guest Room and Guest Bathroom per ADA Standards
All areas of the hotel are accessible by wheelchair – including a wheelchair accessible route from the accessible parking spaces to the facility's front entrance and to the key areas of the facility
Roll-in ADA showers available
Accessible Guest Rooms with 32 Inch Wide Openings
No steps or abrupt level changes that will impede access for persons who use wheelchairs, walkers and other mobility aids between accessible parking and guest room entry
32 Inch Wide Openings to Common Areas
Key card reader positioned so persons who use wheelchairs may approach and operate the opener
Ground Floor Hotel Entrance
Signs on The Property Include Braille are Easy to Read and Free From Reflective Material
Wheelchair Accessible per ADA Standards
All doorways to and within Accessible Guest Rooms are Wheelchair Accessible
Service Animals Allowed At No Additional Charge
Accessible Registration Check-in Counters/Other Counters Serving Guests Have A Lowered Portion No More Than 36" High or Has A Folding Shelf At 36" High To Allow Persons Who Use Wheelchair
People in Need of Accessible Features Can Book Accessible Rooms During The Same Time and Terms That Others Can Reserve Rooms
Hotel 32One Policies
These are general hotel policies. Policies may vary per room type. Please check the accompanying room details accordingly.
Check out Time -
12:00 PM
Extra Adult Cost -
$10.00/Night
Cancellation Policy
24 hours
Policy Details
CHECK-IN
A government issued ID and a valid credit card are required at check in. The estimated amount of your entire stay and a $200 deposit for incidental expenses will be held on the credit card at check in. Photo identification and credit card must match the name on the reservation.
CANCELLATIONS, CHANGES, AND EARLY DEPARTURES POLICIES
A 24-hour cancellation policy will apply to your reservation. If you wish to cancel, you may do so by 3PM prior to the date of your arrival. First night's rate plus taxes will be charged on your credit card if you cancel past the cancellation period or failed to show up on the day of your reservation. A one-night penalty will apply to early departures.
A seven-day cancellation policy prior to arrival will apply to all special events and convention dates. The hotel will not honor early departures on these days. Your credit card will be charged the entire stay.
Prepaid Reservations and Advance Purchase Rates are non-refundable and non-cancellable. The full amount will be charged at time of booking.
Cancellation policies may vary depending on the rate or dates of your reservation. Please refer to your reservation confirmation to verify your cancellation policy. If you need further assistance, call the hotel directly.
EARLY CHECK IN/LATE CHECK OUT
Check in time is 3PM. Check out time is 12PM. Early Check-In and Late Check Out are not guaranteed and are extended based on availability. Additional fees may apply. Luggage storage is available at the front desk if the hotel is unable to fulfill your request.
SMOKING POLICY
Hotel 32One is a smoke free environment. Smoking is not allowed anywhere in the hotel including guest rooms. A $500 cleaning charge apply if you smoke in the room.
DAMAGES
The hotel will assess the cost to repair room damages caused by guests and will be charged to the credit card presented at check in. Damages is defined as any impairment to the value of an item of the property beyond reasonable wear and tear.
Early arrival before 1 pm is $50.00 ( subject to availability )
Early check out the 1-night penalty.
Package delivery storage: $5.00 per package
Baggage handling fees: $5.00 per piece after check-out time for 5 hrs. or more.
General
Adjacent to the landmark Dragon Gate in San Francisco's historic Chinatown, The Hotel 32One is a cozy boutique hotel that offers easy access to major attractions along with comfortable accommodations and friendly service.
Hotel 32One places guests only steps from Union Square, filled with unique shops, bars and restaurants. The city's famous cable cars are also within walking distance and provides instant access to many popular areas. Public transportation is readily accessible and can take you virtually anywhere in The Bay Area, making Hotel 32One an ideal hub for a San Francisco visitor.
Services
Guests staying at Hotel 32One can enjoy Free on-site Wi-Fi access along with a 24-hour front desk service that intends to make your San Francisco stay memorable. The Hotel also provides free coffee and tea in the lobby area.
Guest Parking
Self-parking is available at a nearby garage
Internet
Free Wi-Fi is available throughout the hotel at Hotel 32One and a business center is available for your convenience and to print boarding passes for your flight.
Children and Extra Beds
Children under the age of 12 stay free with existing bedding. Additional charges per adult will apply after double occupancy. Complimentary cribs are available, NO rollaway beds or cots.
Pets
ADA Defined Service Animals are welcome. Sorry, NO pets allowed
Accepted Payment Methods
Visa, MasterCard, American Express, Discover, Cash. This hotel reserves the right to pre-authorize credit cards prior to arrival.
Terms & Conditions
A government issued photo ID and a valid credit card for room/tax and incidental charges are required at check in. All special requests are subject to availability and additional charges may apply.
No-show or late cancellation fees will apply past the cancellation period.